Zines
I've been making and editing zines since 2013. At first, I handwrote, typed, and pasted the words and images into a zine, but over time I've begun to employ incorporate more digital tools and collage in my work.
I am always happy to collaborate with other artists and zine-makers. Please don't hesitate to reach out!
This is the cover I created for a class zine compiled from work by my students in a multiculturalism course at DePaul University this spring. The course explored identity among indigenous and African-American communities in the US through the lenses of historical counter-narratives and indigenous and critical race theory. The students made zine spreads from their reflections on the content, and I compiled the spreads in a digital zine, making the cover myself using digital collage and hand-written text.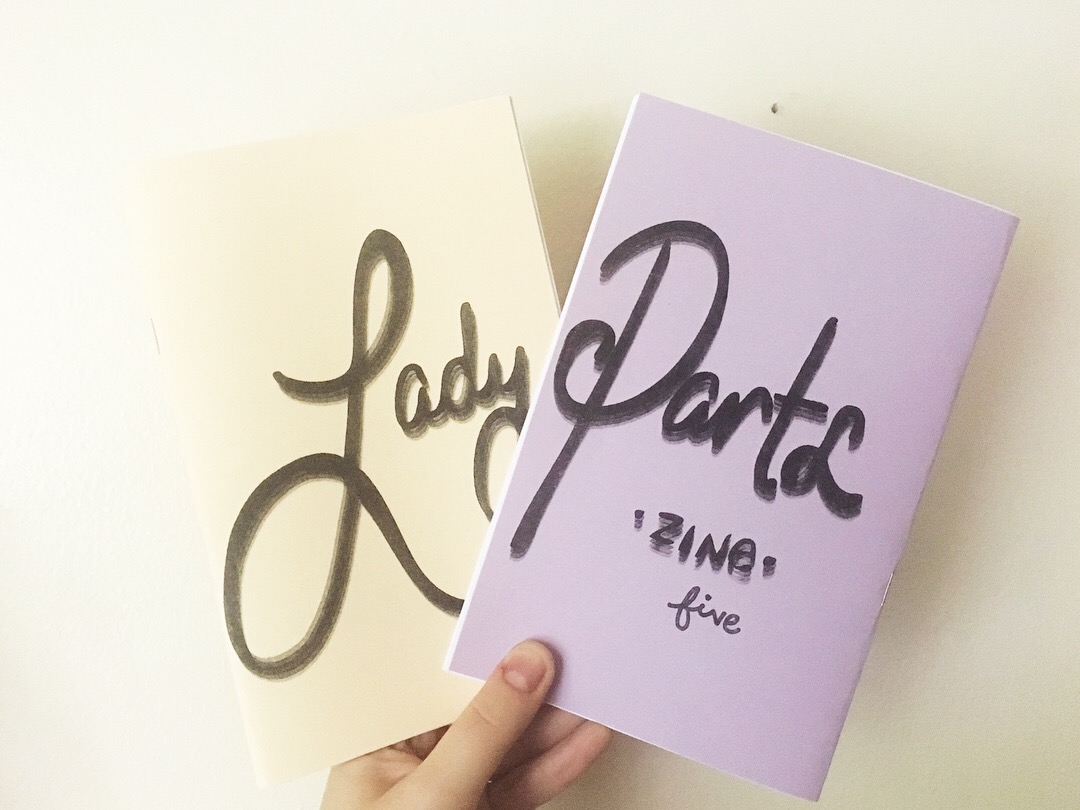 Lady Parts Zine was a zine that compiled creative works by female/femme/feminine-identifying folks. Much of the work reflected on femme experience, but there were no restrictions on content or form.
Issue five was the final issue of Lady Parts Zine. I have been editing the zine since its conception in 2013 and published work by more than twenty womxn in that time.
Feminist Creative Consciousness Series
This series of zines was designed for the Feminist Creative Consciousness gatherings hosted in Chicago in spring 2018.
Each zine explored different feminist themes and presented writing prompts and creative tasks for reflection.
Fifty Feminist Mantras Launch Party Zine
This zine was created as collateral for the Fifty Feminist Mantras launch party in Chicago in January 2018. It was meant to serve as both a resource guide and a space for activities and note-taking during three mini-workshops held at the event.
This book began as a weekly blog post and blossomed into a year-long project with the purpose of helping readers embrace feminisms and themselves as feminists.
Inside, there are fifty feminist mantras arranged by week and season. Each mantra includes guided reflection and writing prompts, and there are blank pages for journaling. You can purchase the book here.
The cover was designed by Emily Jones, and the book was printed via CreateSpace.
Art of Sight,
Sense of Feeling
This series of pedagogical zines was created for feminist teach-ins in early 2017. It includes three zines on topics of intersectional feminism, radical self-love, and the male gaze.